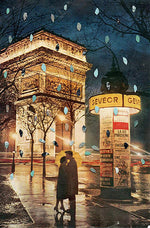 Numerous films over the years like French Kiss, Amélie and Midnight in Paris have embedded Romance in Paris.Paris and romance, they go together like champagne and oysters, café and croissants, jambon and beurre, which is why loved up couples make a pilgrimage to the French capital every year on Valentine's Day. I love Paris. And I think Paris love me.In Paris you want to have your first kiss, but where? Pont Neuf bridge, Pont Saint Louis..at the bar of Hotel Particulier, Montmarte.. or on the banks of Canal St. Martin.. somewhere in Montmartre... even at Pere Lachaise Cemetery...Square des Batignolles.. Pont Alexandre...
---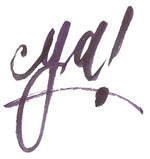 What is calligraphy? I asked several people and got a number of answers: "look like a cryptic crossword," "it's a piece of objective art," "it's a mystical painting." There was no consensus. Perhaps calligraphy is all the above statements, an art which makes one feel centred; the creation of which leads to inner growth and maturity. The Chinese raked it an art above painting, over 2000 years ago, and the Persian painters elevated it to a semi-mystical status in Islamic painting. The dictionary meaning of calligraphy is the art of decorative handwriting. The literal translation from Greek means beautiful handwriting,...
---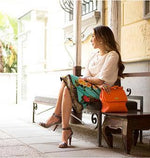 "While I'm writing, I'm far away; and when I come back, I've gone," said Pablo Neruda, capturing the journey-element of the mysterious process. Why do I need to travel to write?Psychological studies have shown that an individual's level of creativity (and the open-mindedness that facilitates it) can be directly influenced by the amount of traveling that they do. But perhaps more surprisingly, the creative benefit that an individual gains from traveling can be drastically impacted by how immersed they become into the culture that they're visiting. People should not just aspire to travel, but also to immerse themselves into the different cultures,...